I've been working on a makeover in my living room and dining room and thought about stenciling. I've really been wanting a Greek Key Stencil. I've noticed, after Googling,
that there is only one
free greek key stencil
available from
GARDNERS 2 BERGERS
, and it wasn't the one I needed. It is lovely, though! So, I came up with this:
At GARDNERS 2 BERGERS she lists a source where you can generate your own Greek key. That site is where I got my stencils from. The man that owns the site says that the Greek key is in the public domain and you may use whatever designs you wish on there except for the ones noted. So, I used what he had on there and edited it a little so that I can use it for what I need it for.
In my search for a free stencil I came across a couple of others that I'd like to share with you.
At tatertots & jello she has a free quatrefoil stencil.
At Jones Design Company she has a Moroccan style free printable painted wallpaper template
.
At
Dezignus.com
they lists many designs that can be used free, even for commercial purposes. I haven't downloaded from that site so use at your own risk.
I'll update this page should I find more! Enjoy!
Linking up with:
http://thetrendytreehouse.blogspot.com/
http://thebrambleberrycottage.blogspot.com/
http://www.theshabbycreekcottage.com/
http://petitehermine.blogspot.com/2011/12/sunday-linky-party-42-goodies.html
http://chiconashoestringdecorating.blogspot.com/2011/12/flaunt-it-friday-82-and-3-shutterfly.html
http://tatertotsandjello.com/2011/12/weekend-wrap-up-party-and-a-year-of-sugar-scrubs-giveaway-8-winners.html
http://funkyjunkinteriors.blogspot.com/2011/12/sns-111-mantels-and-stockings.html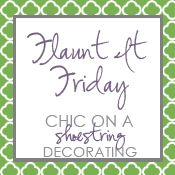 http://www.passionatelyartistic.com/2012/01/2.html